WELCOME TO
Vernon Dental Care
Welcome to Vernon Dental Care. We are a complete family dental practice located in Vernon Hills IL. We provide the best possible care for our patients, in an efficient and comfortable manner. Our office has everything you need for the dental care that will keep you healthy and looking great. From routine cleanings and examinations to smile makeovers and teeth restoration, our highly trained doctors and staff are committed to consistently delivering high quality dental care.
We at Vernon Dental Care, truly believe in teamwork. We want to include our patients in every aspect of their care. You can expect us to listen to your concerns, educate you in dental health, and recommend treatment that we would recommend for ourselves. We strive hard to make your dental visit with us as enjoyable as possible.
Professional Excellence
We are determined to provide our patients with the highest quality care. Our office has everything you need for the dental care that will keep you healthy and looking great.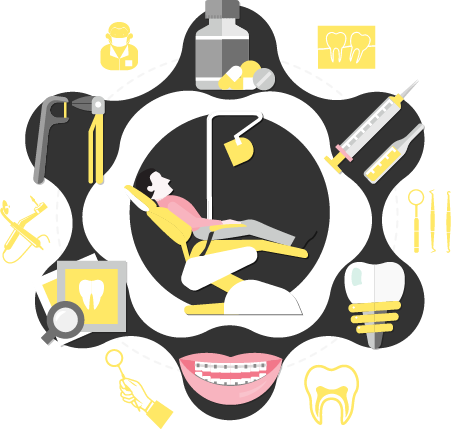 Superior Service
We are determined to provide our patients with the highest quality care. Our office has everything you need for the dental care that will keep you healthy and looking great.
Latest Technologies
We are committed to equipping our practice with state-of-the-art dental technology. Our office has everything you need for the dental care that will keep you healthy and looking great.
your natural aesthetics by using conservative techniques.
state-of-the-art dental procedures that will give you the beautiful, long-lasting smile you have always wanted.
MEET
OUR TEAM
Dr. Priya Boinpally, DDS
Dr. Boinpally is a long term and active member of the American Dental Association, the Illinois State Dental Society and the Chicago Dental Society. She completed her undergraduate and graduate studies at The Ohio State University. She practices dentistry in the north and northwest suburbs of Chicago and loves providing gentle, highly professional, superior dental care for patients of all ages.
Dr. Boinpally always strives to stay current in her field and keep pace with the latest improvements in dental technology and techniques. She regularly attends continuing education courses around the country so that she can offer her patients the highest-quality and most up to date care at all times. Dr. Boinpally holds advanced certifications in the area of laser dentistry from World Clinical Laser Institute (WCLI) and particularly enjoys cosmetic dentistry and full mouth rehabilitation. She encourages all her patients to view dentistry as a vital part of total body health and wellness by bridging medicine and dentistry in her practice. Dr. Boinpally is fluent in Spanish, Telugu, and Hindi. In her spare time, Dr. Boinpally enjoys cooking, travelling, and spending time with her loving husband, son, and daughter.
Dr. Janaki Shukla, DMD
Dr. Shukla completed her undergraduate education at New York University and Doctor of Dental Medicine at Boston University. After finishing dental school, she completed a General Practice Residency at Berkshire Medical Center in Pittsfield, MA. After completing residency, she practiced dentistry in Massachusetts for a few years until she moved to Illinois. With quality dental care as a top priority, she creates personalized treatment plans to give patients a healthy and long lasting smile.
Dr. Shukla understands that patients can be nervous with dental treatment so she treats all her patients as if they were members of my family. In her spare time, Dr. Shukla enjoys cooking, trying new restaurants, hiking, and spending time with her husband and son.
Dr. Marinela Dilo, DMD
Dr.Dilo was born and raised in Albania and she has been living in Chicago for 8 years. She completed her master's in Stomatology in Tirana/Albania and after that she practiced general dentistry there for several years. She attended University of Illinois Chicago College of Dentistry where she completed the Advanced Standing Program and earned her dental degree.
She has been in the dental field for over 10 years and enjoys what she does very much. She believes that a healthy oral environment is the cornerstone of a healthy body and mind, and she keeps this in mind when she treats her patients. Dr. Dilo teaches at UIC College of Dentistry fixed prosthodontics and periodontics. She has been a clinical instructor in pre-clinic for the past year and is loving this aspect of dentistry. Dr.Dilo is fluent in Albanian and Spanish. In her free time she spends time with her family and her little baby girl. One of her hobbies is painting.
Heather, Office manager
Heather manages and oversees our day to day office operations. She brings over 18 years of experience in patient care, clinical management, and insurance knowledge. Heather strives to work with patients to ease their fear, understand their dental care needs, and help them to better understand their insurance benefits and how to use them. Heather looks forward to getting to know each patient on an individual basis and is always interested in working to help provide the best experience possible for patients that come through the door. In her spare time, she enjoys outdoor activities such as camping, hiking, and spending time with her husband and her two children and her grandson.
20
Combined Experience in Years
"
My husband and I were very very pleased with the positive atmosphere and vibes in this place! The staff members are amazing! They helped us schedule appointments fairly soon and they called to let us know that they had open availability on the day that we had originally requested. We received great information and the dentist, Doctor made
"
Wow… What a fantastic experience. Doctor and her staff were are the definition of professionalism. I didn't have an appointment but they accept same day emergencies and made me feel like I was their patient for years. The location is phenomenal as well. I have found my dentist in Vernon Dental Care and would recommend them to anyone
"
Doctor is an amazing dentist. She is great with kids and adults alike. I took my kids to see her and they are no longer afraid to go to the dentist. She has been very kind to them and they trust her. She has excellent manners and makes you feel comfortable. She is always willing to explain procedures
BLOG POSTS
Our Lastest News
Dental Healthy Tips For You And Your Family
Get In Touch With Us
Feel free to contact us.
125 W Townline Rd,
Vernon Hills, IL